Use the Pocket Fm Promo Code to get 300 free coins in the Pocket Fm app. Coins can be used to listen to audiobooks.
At the moment, Flipkart is offering a Pocket FM promo code for 25 SuperCoins. You can claim the promo code using your SuperCoins.
The Pocket Fm audio series platform offers a variety of audiobooks in many genres, such as romance, thrillers, and dramas.
Your favorite audiobooks are always accessible in Pocket Fm's app, allowing you to listen to them anytime, anywhere.
Whenever your ears are free, you can listen to Pocket Fm while driving, exercising, cooking, sleeping, or working.
PharmEasy Plus Membership Coupon Code
---
( New Offer ) Pocket Fm Code Using 0 Flipkart SuperCoins:
1) This offer is for selected Flipkart users where you can claim a Pocket Fm Promo Code with 0 SuperCoins. Here is how to claim the promo code:
First Login into your Flipkart account.
Now CLICK HERE to visit the SuperCoin Offer page to claim the unique code.
Tap on the claim now button to get a unique code.
Enter your mobile phone number & the unique code that you received from Flipkart.
After then you will be able to buy Audiobooks worth Rs.300 Free.
---
How To Claim Pocket Fm Promo Code?
1) Download the Flipkart app and create your account on it.
2) In order to claim the promo code you need 25 SuperCoins.

3) The Flipkart app offers many ways to earn SuperCoins, including participation in contests, games, ordering, and more.
4) Now visit the " More " section and then visit the " SuperCoins " section.
5) Click on use coins and then visit the " Reward store ".
6) Scroll down and search for the Pocket FM banner.
7) Use your 25 Supercoins to claim Pocket Fm Promo Code.
8) Now copy the promo code and paste it into the pocket fm app.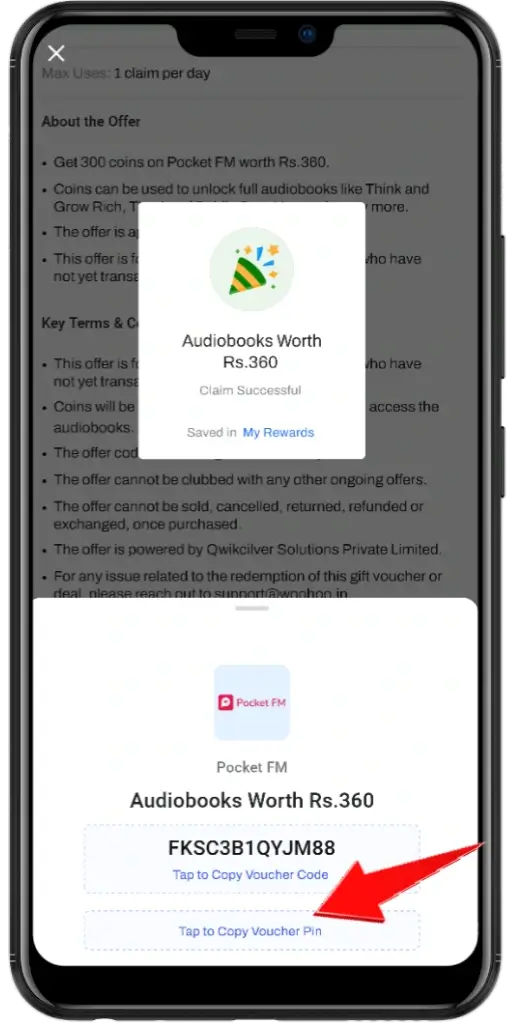 9) You will get 300 coins on Pocket FM worth Rs 360 audiobooks for free.
---
How To Apply Pocket Fm Promo Code?
1) In order to apply the promo code follow the below given steps:
Open the Pocket Fm app and visit the My Store section.
Here you will have an option for having Promo Code.
Paste the code in that section & click on apply.
As soon as you apply the code you will get 300 coins worth Rs 360 audiobooks for free.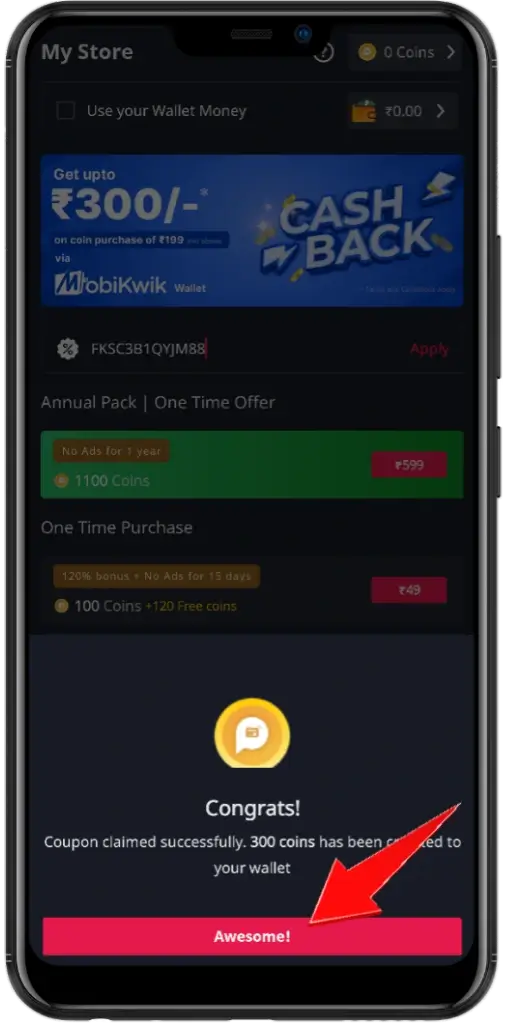 ---
How To Use Pocket Fm Coins?
Step 1: Visit your favorite Audio Story.
Step 2: Tap on a locked episode that you want to listen to.
Step 3: Select the number of episodes that you want to unlock.
Step 4: Now listen to your favorite show.
---
How To Create An Account On Pocket Fm?
1) CLICK HERE, to download the app from the Play Store.
2) Open the app and tap on continue with the phone number to create your account.
3) Add your name, gender, and age, and select your language.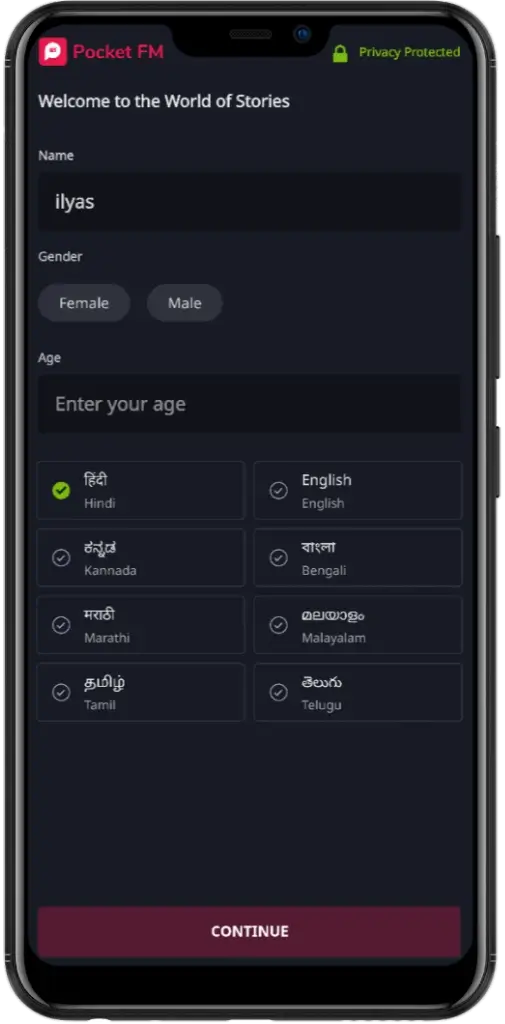 4) Now you can start enjoying audiobooks from Pocket Fm.
---
My Opinion:
I think Pocket Fm is an excellent app for listening to audiobooks in your free time. Many users are looking for Pocket Fm Promo Codes that allow them to watch audiobooks for free, so here's how to do it. Follow these steps and start enjoying Pocket Fm audio shows for free.
---
FAQS:
How To Get Pocket Fm Promo Code?
You can use Flipkart SuperCoins to claim a free code for Pocket Fm.
Can I Watch Pocket Fm Offline?
Yes, you can watch it offline by downloading the shows from Pocket Fm.
---