Create a NuCash App free saving account and receive a Rs 25 Signup bonus. Refer your friends to Nucash to get Rs 50 on each referral.
Using Nucash's app, you can open a zero-balance savings account within two minutes. You will also get access to your Rupay virtual debit card right away. If you want, you can also request our physical debit card.
The NuCash Cash App simplifies your personal finances and includes 24/7 world-class support provided by the NuCash Cash team.
It offers an easy way for students to track and manage their monthly budgets through the app.
Note: The Nucash Refer and Earn offer has been suspended for now, but it may return soon. In the meantime, you can enjoy the rest of the app's features.
---
How To Create NuCash App Account?
1) CLICK HERE, to download the app from the Play Store.
2) Open the app and follow the below-given steps in order to create the account.
Enter your mobile phone number and verify it through OTP.
Now enter your email address and your first name.
Create your 4-digit NU PIN and Confirm it.
Now upload your selfie so that no one else can access your account.
Additionally, enter your PAN Number and DOB.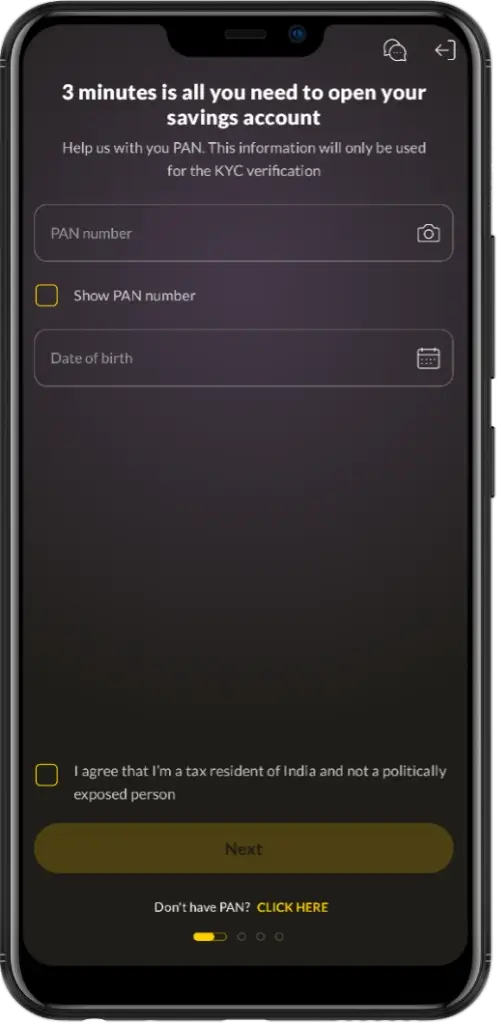 Now enter your Aadhaar card number and verify it through OTP.
Lastly, confirm your address and other details and click on continue.
Your Nucash account will be created successfully.
3) You can maintain a ₹3000 minimum balance in your account for a consecutive period of 45 days in order to get ₹50 Extra Rewards.
---
NuCash App Refer And Earn:
Refer your friends to the Nucash app and earn Rs 50 per referral.
Just ask your friend to create the NuCash account using your referral link in order to get the reward.
You can transfer your referral bonus into your Bank account.
---
My Opinion:
In My Opinion, NuCash is a great application to open your free savings account and enjoy all the services from a single app for free. In spite of this, you will also get Rs 25 for account opening & Rs 50 per refer.
---
FAQS:
Is my personal data safe?
Yes, the data is safe and not shared with anyone else.
What Is NuCash App?
The app offers mobile banking solutions and you can open a zero-balance saving account for free.
---