BookChor App Referral Code is IGGCCIF. Apply the code during the signup process to get a Rs 50 discount voucher for free.
With BookChor, you can sell old books and earn money when someone buys them. Alternatively, you can donate, request old books, or purchase new books using the app.
Often we sell books in scrap when they become old, so here we have a chance to sell them to the right person and make money.
BookChor has a 3.7 rating and has received positive reviews about how it helps students to earn passive income by selling their old books.
As many people also donate free books to this platform, the app plays a very crucial role for those who cannot afford to buy new books.
There is a wide range of books available on BookChor, from engineering to medicine and cookery to baking books. So no matter what your field is, you can find old and new books here.
---
BookChor App Referral Code Overview:
| | |
| --- | --- |
| App Name: | BookChor |
| Referral Code: | IGGCCIF |
| Signup Bonus: | Rs 50 Discount Voucher |
| About App: | Buy, Sell, Donate Books |
---
BookChor App Books Classification:
1) Whenever you buy a book from the app, you will see 4 different conditions including New, Almost New, Good & Reading, so let's figure out what each of these means.
| | |
| --- | --- |
| New: | The books are new and will directly come from the supplier. |
| Almost New: | Clean Book but have some slight signs of usage. |
| Good: | It is in good condition and may have slight signs of damage. |
| Reading: | The cost of these books is low and the page quality is affected. |
---
How To Buy Books from BookChor?
1) CLICK HERE to download the app from the play store.
2) Open the app and enter your mobile phone number.
3) Now enter more details such as name, email, password, Reference code & OTP.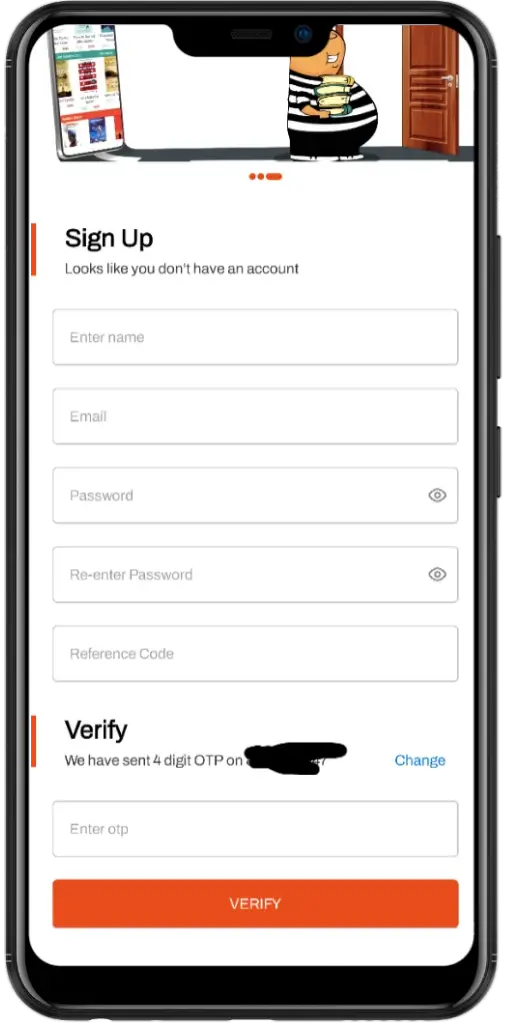 BookChor App Referral Code IGGCCIF
4) Your account will be created successfully and you will get a Rs 50 voucher on applying the referral code.
5) Now here you have a wide selection of books such as Hindi literature, action & adventure, and many more.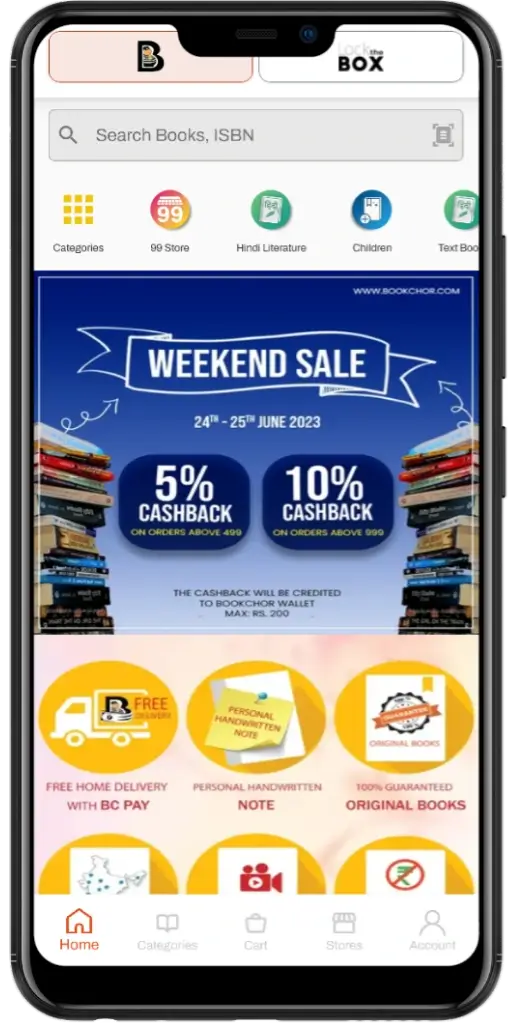 6) Select the book that you want to buy.
7) When purchasing any of the books, you can use the Rs.50 voucher code
8) FLAT100 voucher is also available on minimum order of Rs 599.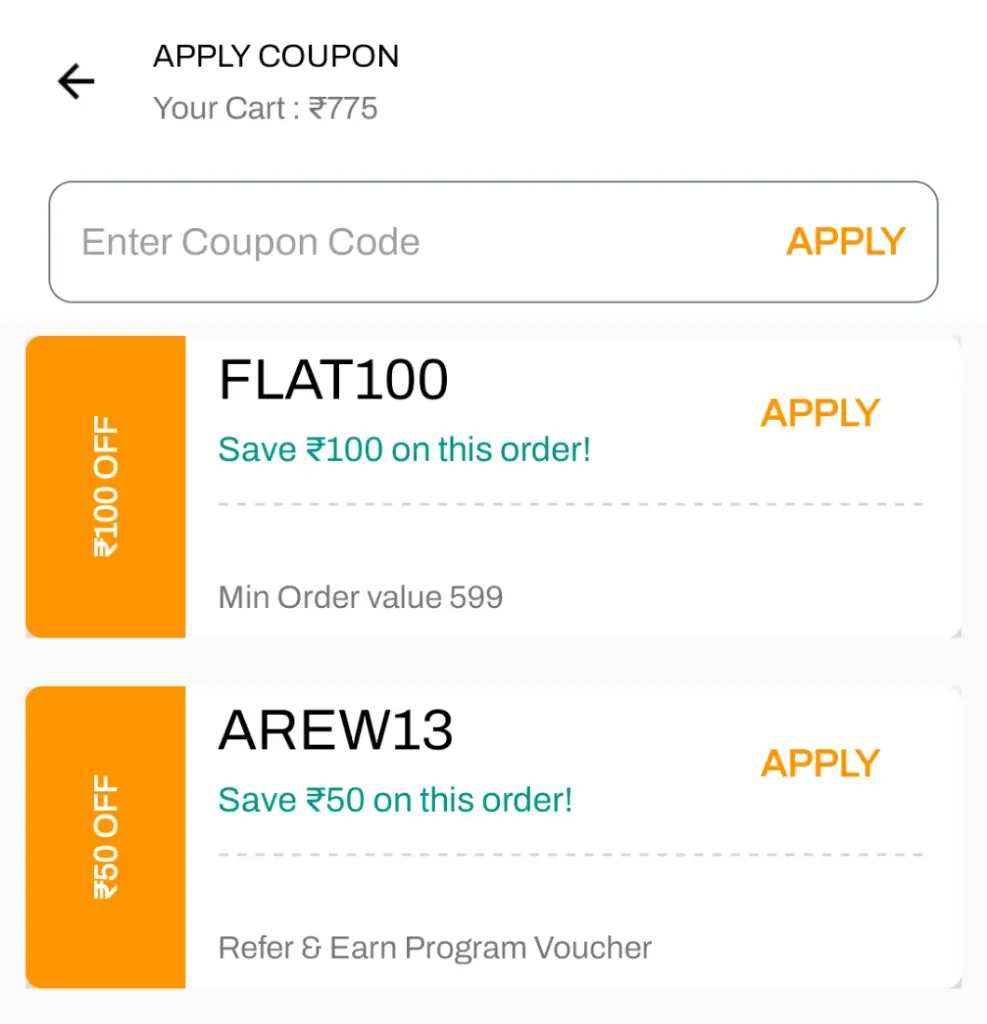 9) Add your delivery address and select the payment method at last.
10) Your order will be placed successfully and it will be delivered soon.
---
BookChor Refer And Earn:
1) Refer your friend to the app and get a Rs 50 Flat Voucher.
2) Go to the account section and tap on refer and earn.
3) Share your referral code with your friend or family and ask them to enter it during signup.
4) You & your friend both will get Rs 50.
---
How To Sell Books On BookChor And Earn Money?
1) For selling your books on BookChor, the company has created a new app named Dump, in which you can sell your books for free & the money will be directly transferred to your Bank or UPI within 7 working days. Follow the below steps to sell the books:
Now enter your mobile phone number & linked your account with the BookChor app.
Scan the ISBN bar code of the book.
Enter the pickup address and suitable time.
Select the payment method.
As soon as someone purchases your book you will be paid.
The received money will be credited within 7 working days in your Bank.
---
How To Donate Books?
1) To donate the books open the Dump app and go to the account section.
2) Now click on donate books and enter the details such as the number of books, Pincode & address.
3) Packages expenses for donated books will be born by charges.
4) Minimum of 10 books are required for the Bookchor pickup.
---
My Opinion:
As far as I am concerned, the Bookchor app is a great initiative to sell and donate books to the right people. Most of us tear our books or give them away for scrap for some pocket money, so donating them to the guy who really needs them is a good idea.
Download the app right now and help needy people or purchase the books that you want.
---
FAQS:
Is BookChor a legit site?
Yes, the app is 100% safe and genuine and more than 1M+ users are already using the app to buy, sell or donate the books.
How does BookChor work?
On the app, new and old books are sold. Users who have old books and want to sell, then they can upload them to the platform and make money. Users can also purchase new books.
---